Somehow Related with Glenn Robbins and Dave O'Neil
Glenn and Dave attempt to find the links between two seemingly unrelated topics.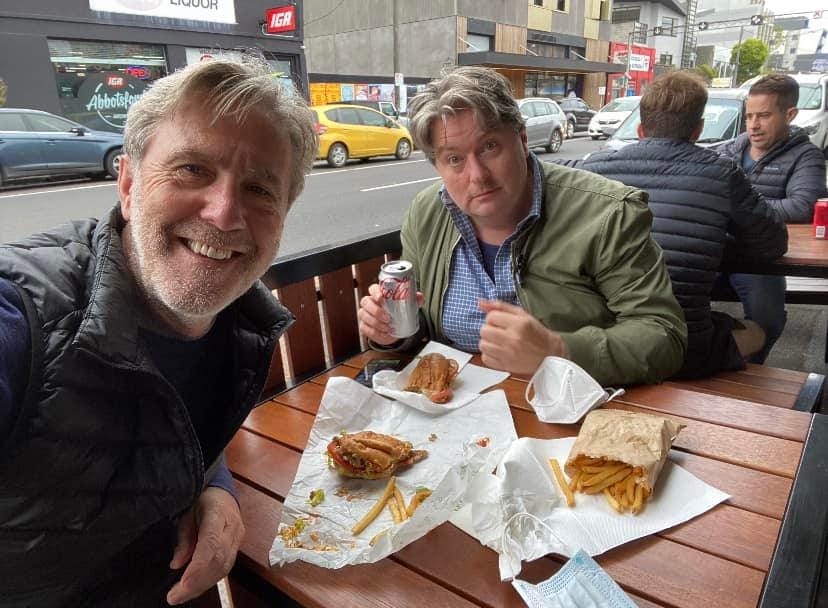 It's an amazing dinner party conversation source, now that we can do that again.
Along with Sam, Dave and Glenn cycle through what they know about the topics, reminisce, sometimes call on help from friends and indulge with a little thinking music before giving it all to guess the link.
🤗
Support the podcasts you listen to on
Lenny.fm
Latest episodes
About Dave O'Neil
Dave O'Neil is a veteran Australian stand-up comedian, writer, radio personality, and actor.
He's performed his original comedy on stages across Australia for more than 30 years, and is a well-known face on television.
Dave has appeared as a panellist, or made a cameo, on at least 60 episodes of ABC's popular music quiz show Spicks and Specks.
He's written for TV shows including Full Frontal, The Micallef Program, Open Slather, and Hughesy, We Have a Problem, and has appeared on Have You Been Paying Attention?, The Panel, Good News Week, Adam Zwar's Agony series, and the Melbourne International Comedy Festival Allstars Gala.
In stand-up comedian Kitty Flanagan's 2021 law firm sitcom Fisk, Dave played peckish lawyer Bob Stanley. He also had a cameo in Working Dog's first series of Utopia as property developer Nathan West.
The films Take Away, and You and Your Stupid Mate were co-written by Dave. He was a cast member in both movies, and a lead in The Nugget, alongside Eric Bana and Stephen Curry.
Dave created a pilot in 2018 called Dave, loosely based on his life, which he performed in alongside Emily Taheny, Dave Hughes, Glenn Robbins, and even Brendan Fevola.
At ease at radio station Nova 100, Dave was part of former breakfast show Hughesy, Kate and Dave (with Dave Hughes and Kate Langbroek), and is a regular guest on current breakfast offering Chrissie, Sam and Browny.
Dave has been a presenter on ABC Radio Melbourne, and authored the books Unfit for Life, Everything Tastes Better Crumbed - and other BIG statements, and The Summer of '82.
With illustrator Kiran Morris, he created the children's books Lies your parents tell you! and Raised by Frank.
Dave is arguably the face of Nearly Media, hosting three podcasts on the network; The Debrief where he drives fellow comics to-and-from gigs, Somehow Related where he and Kath & Kim's Glenn Robbins try to figure out the connection between two seemingly unrelated topics, and The Junkees.
It was early-2020 when Dave and Kitty Flanagan realised they both shared a deep love of junk food, while they carpooled back from a gig in Lorne.
The Junkees was born from this conversation in June of that year.
Taste testing and investigating all-things sweet and salty, crunchy and chewy, new and classic, Kitty and Dave call themselves Possum and The Big Guy as they continue to take a weekly ride on the sweet and salty roundabout. Chew chew!
About Glenn Robbins
Actor and writer Glenn Robbins is the man behind some of Australia's most iconic comedic characters.
He's most well-known for playing power-walking "purveyor of fine meats" Kel Knight in Kath & Kim, the accident-prone Russell Coight in All Aussie Adventures, the "beauuutiful" Uncle Arthur - based on his own dad - in sketch show The Comedy Company, and drag-racing patriarch Wayne Wheeler in Upper Middle Bogan.
Starting his career as a drama teacher, Glenn transitioned to live stand-up and acting, picking up the role of a detective in TV's Prisoner: Cell Block H in 1984, before later appearing in shows including Carson's Law, The Flying Doctors, Frontline, Shaun Micallef's Mad as Hell, and True Story with Hamish & Andy.
Glenn was a cast member in comedy sketch shows Fast Forward, Full Frontal, Open Slather, and improvisational scenes in Thank God You're Here.
AFI and British Independent Film award-winning Australian movie Lantana featured Glenn as Pete, the estranged husband of Rachael Blake's character Jane.
He also starred in comedy films BoyTown, Scumbus, and Kath & Kimderella, TV movies Da Kath & Kim Code, and Russell Coight's Celebrity Challenge, and drama A Cry in the Dark (Evil Angels) based on the disappearance of Azaria Chamberlain.
A co-host of Working Dog's The Panel, Glenn appeared on Tonight Live With Steve Vizard, and has been a panellist on Have You Been Paying Attention?, Rove Live, Dirty Laundry Live, Tractor Monkeys, Santo, Sam and Ed, and The Front Bar.
In 2021, Glenn had a cameo in comedian Kitty Flanagan's law firm sitcom Fisk, baring it all to play unconventional painter Dean in the pilot episode, Portrait of a Lady.
Glenn is the co-host of weekly Nearly Media comedy podcast Somehow Related. He and comedian Dave O'Neil are presented with two seemingly unrelated topics, and - throughout hilarious conversations - they try to work out how they are connected.
He also has a regular radio segment on Breakfast with Ross & Russel on Melbourne's 3AW.
A favourite guest on the former Hamish & Andy radio program, Glenn was named Best Friend of the Show.
As part of a 2020 Victorian Government public health campaign on social media, Glenn reprised his role of Kel Knight to encourage community members to download the COVIDSafe app.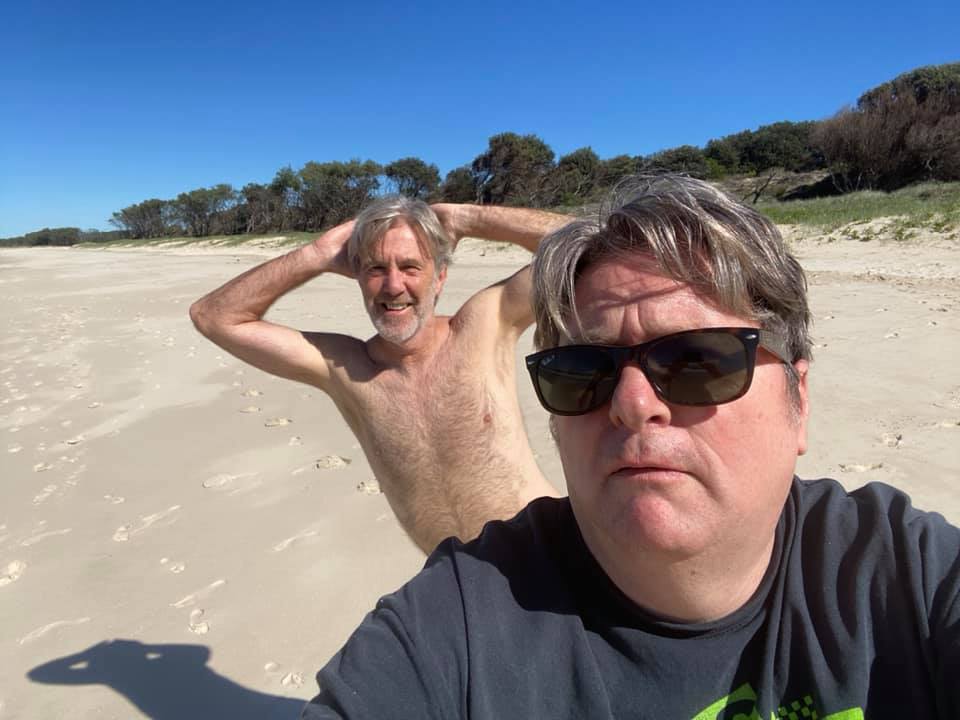 Have a topic suggestion for Sam?
Credits
Sam's voice comes from Google Home. The attitude is all her though.
Original theme music by Kit Warhurst.
Edited and mixed by Courtney Carthy.
Sometimes recorded in Fitzroy, sometimes remotely.