101 Junkees episodes!
Dave and Kitty reflect on The Junkees after 101 episodes, from a seemingly pedestrian idea to the lovely show we know today.
Hello and welcome to our podcast The Junkees, I'm Dave O'Neil
I'm Kitty Flanagan - it's the sweet and salty roundabout!
Get on boooaaard!
Chew! Cheeeeeww!
Kitty and Dave have put a few words down about their experience creating and making 101 eps of The Junkees - read on!
Big thanks for listening to the show.
And we're absolutely grateful for The Junkees Facebok Group!
Plenty of inspiration comes from photos, suggestions and comments posted there.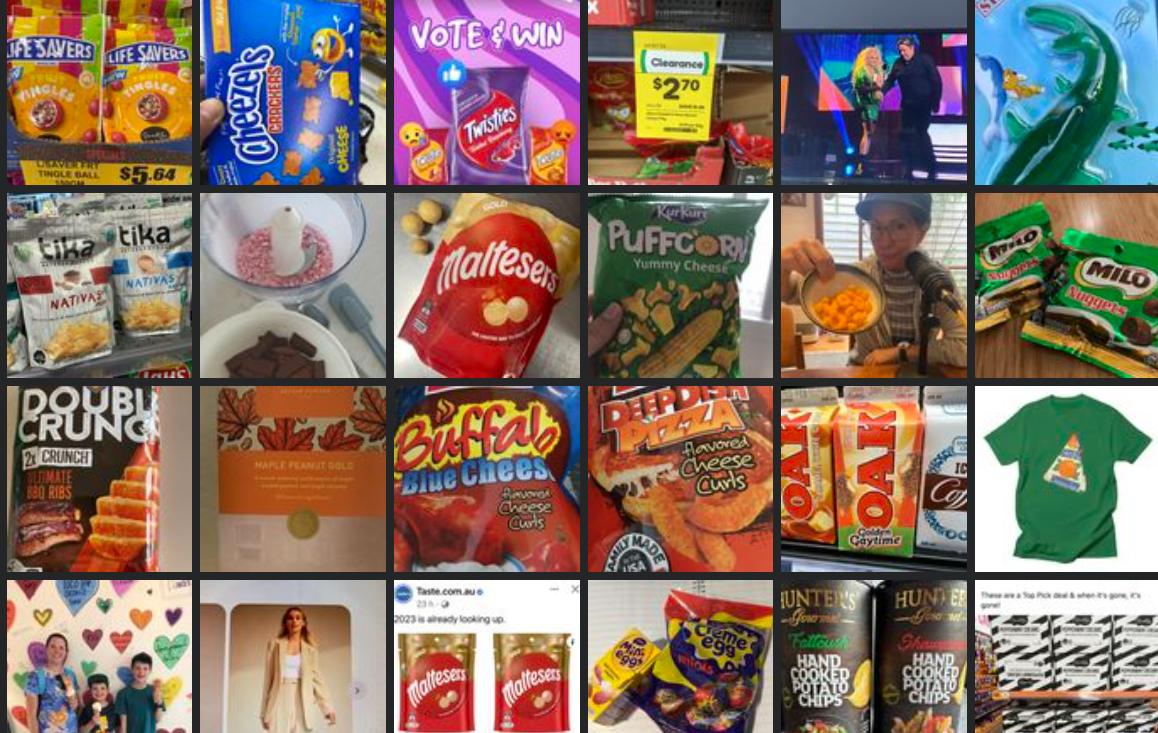 After Dave saying no correspondence will be entered into, much is entered into these days because it's so relevant.
Subscribe on Apple Podcasts, Spotify, Google Podcasts or wherever you like to listen.
As is the way, here's Becc getting a quick pic with Dave after delivering a bag full of treats (seen on the right hand side, white bag with Dave O'Neil written on it, the brown envelope of The Junkees).
So, as you enjoy the words from Dave and Kitty below, accompany the reading with the full version of our theme music, Love In Montmarte.
Quick one - subscribe to nearly.com.au for more articles like this and when we do something special you'll know about it first. There's a SUBSCRIBE button on this page at the top or bottom right. It's Free!
If you have any questions please email - courtney@nearly.com.au
Ok. 3, 2, 1, play
First, here's The Big Guy, thinking about all the episodes, and snacks.
It's been 101 shows and it's a wonder it hasn't been 101 kilos added to my frame.
It's a joy talking with Kitty about our shared passion.
Who knew that trip to the servo on the way back from a gig would turn into this podcast... a real sliding door moment!
Most common question I get is 'how is Kitty so thin when she eats all that stuff on The Junkees?'
I should add there is no similar question to myself, I look like someone that eats junk.
I always say "well that's all she eats, twisties for breakfast, jubes for lunch and ice cream for dinner." Of course this is not true but I've got to say something.
People should also know that Kitty has a freakish ability to guess flavours in our blind tests.
I've given her some real mysteries like lemon chips, salted caramel twisties and cauliflower puffs... and she's guessed them all.
We've recorded the show in various places, a studio, the pub, my car but the best has been at Kitty's house where I get to hang out with Sarge the cat.
He seems very interested in the show, must be a huge fan.
---
Reflections from The Possum, Kitty Flanagan
When Dave and I first came up with the incredibly pedestrian idea of "eating snacks and talking about them", I don't think either of us thought anyone would actually listen.
We were just trying to justify sitting around eating chips and lollies.
It's also a quietly ingenious way of making our junk food tax deductible.
Credit goes to Glenn Robbins who suggested the name The Junkees, I thought we'd just call it something like Dave & Kitty's thinly veiled excuse for eating way too much sugar and salt.
Not quite as catchy.
A lot of people tell me it helped get them through the endless covid lockdowns, well, me too!
Chatting to Dave for the weekly record was a welcome break from talking to my cat.
People also tell me they're often  compelled to buy whatever we're sampling that week and that their snacking has gone through the roof.
Sorry about that everyone!
I think the most amazing thing about hitting 101 eps is that we are still managing to find blind taste tests.
Originally we thought that segment (where we make the other person guess the flavour of a potato chip) would last maybe ten eps but kudos to the chip makers, they keep bringing out ridiculous flavours and we keep tasting them.
Some of the more memorable blind tests
Prosecco, Surf & Turf, Grapefruit and Fried Egg.
None of them any good by my rating.
But Dave was very partial to the Surf & Turf. Blergh.
The Junkees with Dave?
There's no one I'd rather hang out with eating rubbish and talking rubbish.
Dave is a one in a million guy.
So fun, so funny, so easy going and also one of the worlds worst packet rustlers I've ever encountered.
Does my head in with his constant rustling.
He also has to be reminded that the podcast is an audio medium and that he needs to talk.
People can't see him closing his eyes and silently ruminating on the flavours.
We're both proper sweet and salty addicts but I think if a behavioural psychologist did that infamous marshmallow test on us, Dave would go for instant gratification and eat the marshmallow.
Whereas I'd wait 15 minutes and score the extra marshmallow.
For the record, I think instant gratification people like Dave are more fun to be around, people like me are just plain tedious!
---
Big thanks for making it this far and listening to the show.
We love making it for you.
If you'd like to listen ad-free forever (not a guarantee), use this RSS feed in your podcast app. Please don't share. Special bonus just for you.
You'll need to manually add it.
https://www.omnycontent.com/d/playlist/cf92379f-6cb4-4ad2-8504-a7310004d9dd/3bee6112-db53-491f-a9b0-abe60033388d/a89c4a67-2991-43f0-9bfb-abe60033ade2/podcast.rss?accessToken=eyJhbGciOiJIUzI1NiIsImtpZCI6IklFWkR5RFkyRVVxcFc2dnBBWEQ5UnciLCJ0eXAiOiJKV1QifQ.eyJwbGF5bGlzdCI6ImE4OWM0YTY3LTI5OTEtNDNmMC05YmZiLWFiZTYwMDMzYWRlMiIsImFkcyI6MH0.IegpNgmmQbchYiwtu4JPBosem0-aLzu9HsTzOFv2ZFw
And if you want to continue the reminiscing, here's episode number 1 - "Hello and Corn Chips"
Subscribe on Apple Podcasts, Spotify, Google Podcasts or wherever you like to listen.
---
Support the podcasts you listen to
Check out Lenny.fm to create a unique bundle and support any podcast you'd like to. Only $4USD a month total and funds only go to shows making news eps.
Listen on Apple Podcasts? Subscribe to Nearly Media for $3.99 AUD a month and get ad-free episodes of Somehow Related and The Junkees.