29+ Australian confectionary companies to try
Expand your sweet and salty horizon by ordering something from these local makers. There's a world of sweet and salty outside the supermarket isles!
Suggestions kicked off in The Junkees Facebook Group - thank you to everyone in the group. It's a great source and the hive mind we rely on.
Suggestion always welcome - hi@nearly.com.au
Get a delightful dose of sugar and salt on The Junkees with Dave O'Neil and Kitty Flanagan on Apple Podcasts, Spotify, Google Podcasts or your favourite podcast app.
🥳
Support the podcasts you listen to on Lenny.fm
---
Going alphabetical!
Adora Chocolates
Baitz Confectionery
Baitz make fudge, marshmallow, sherbert cones, licorice and aren't shy about combining them.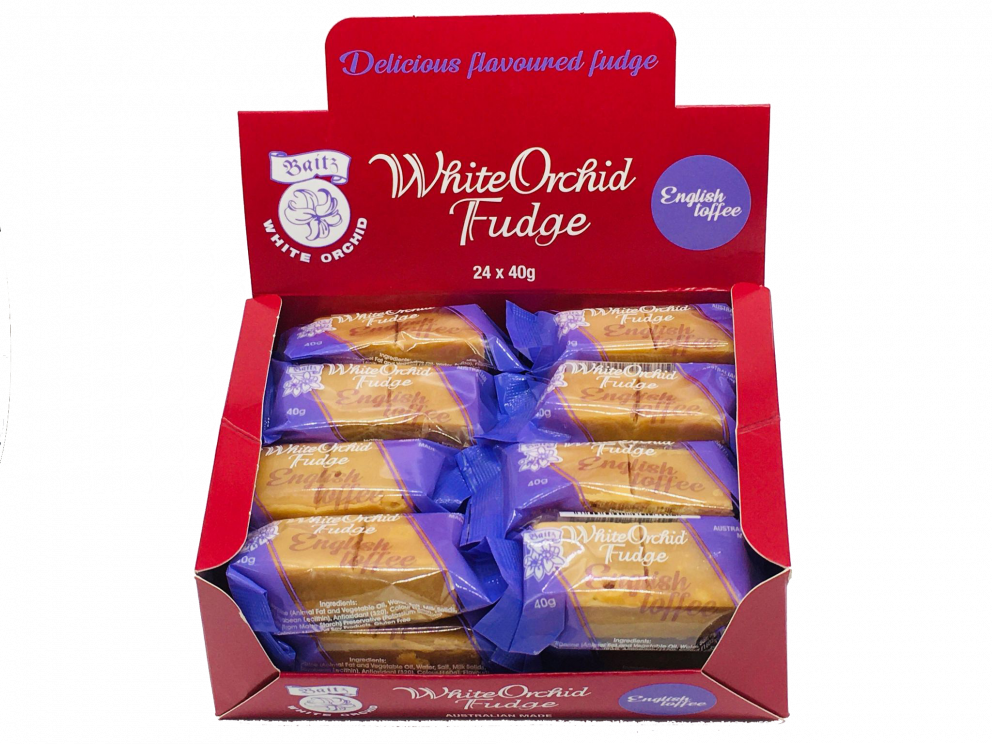 Barossa Valley Chocolates
barossavalleychocolates.com.au
Ok, their words not ours - "Located on a vineyard in Tanunda overlooking the water, Barossa Valley Chocolate Company make over 300 chocolate products by hand using sustainable Belgian chocolate and local ingredients. Top-selling products include honeycomb with Adelaide Hills honey, dark chocolate with raspberry and lemon and pralines using local spirits and ciders."
Belle Fleur Fine Chocolates
These are the delicate individual chocolates, like tiny brown cupcakes.
"We offer the biggest Giftbox in Australia with 64 sensational chocolates."

Chappy's Snacks
Definitely been on the podcast, they're "handmade in Melbourne" potato chips.
Dave and Kitty tried flavours (note the plural), Smoked Tomato and Dill Pickle on episode 72.
Note from Courtney - Cool design work Chappy's!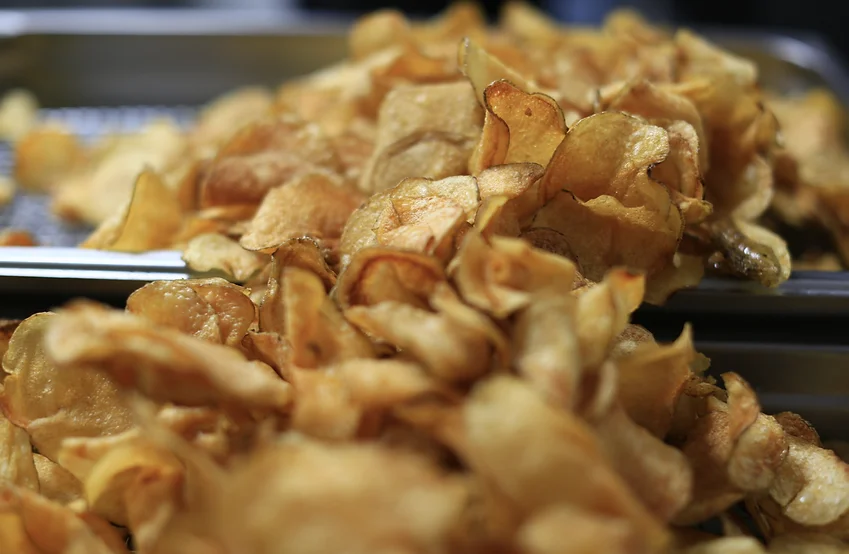 Chocilo
Founders Joanne & Bruce Nethercote say it's "luxury chocolates to suit all occasions" and it's affordable.
All from their shop at 244 Waterdale Road, Ivanhoe, Victoria (and the website, yes.)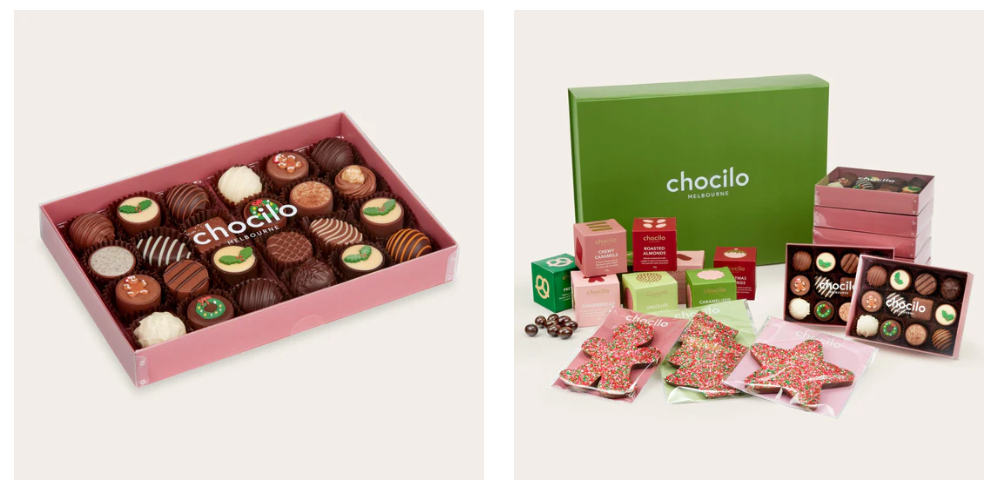 Cloud Theory Marshmallows
Coated
Another that's been on the pod, so might be familiar.
It's lollies and snacked COATED in chocolate. Quality milk chocolate too! As noted by Dave and Kitty.

Elements Chocolate Co
Sister owned, Elements is a small batch bean to bar chocolate maker that combines artisan chocolate with Australian native bushfoods.
Handmade in Western Australia.
Freckleberry
This is like a lollie-chocolate mash up or lots of hundreds and thousands on chocolate. Someone has had some fun with this.
Something we all know, but Freckleberry reminds us - "Once you try the Belgian chocolate blend, you won't ever go back to compound chocolate ever again."
Born in Geelong.
Fluffy Crunch
"Fairy floss that's fun, fancy and full of flavour."
It comes in tubs, sort of like ice cream and there's enough variation to warrant a fairy floss advent calendar.
Fyna Foods
These are the people behind classic names like Wizz Fizz, Big Boss and Pink Lady.

Gabriel Chocolate
"At Gabriel Chocolate we transform the humble raw cacao bean into delicate, smooth and award winning chocolate" - Western Australia's first bean to bar Chocolate Maker, Gabriel Myburgh.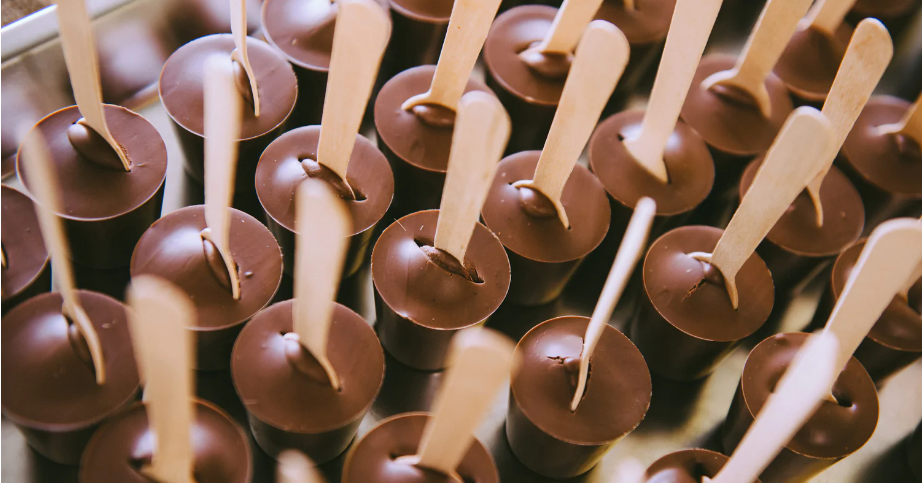 Good Boy Chocolate
"Opening a bag of ready made delicious chocolate is always exciting but there is something extra-wild in creating your own."

Gosford Chocolate Factory
chocolatefactorygosford.com.au
If you're going through Gosford NSW they have a factory tour!
There's plenty of different chocolates to try and dietary requirements are catered for too.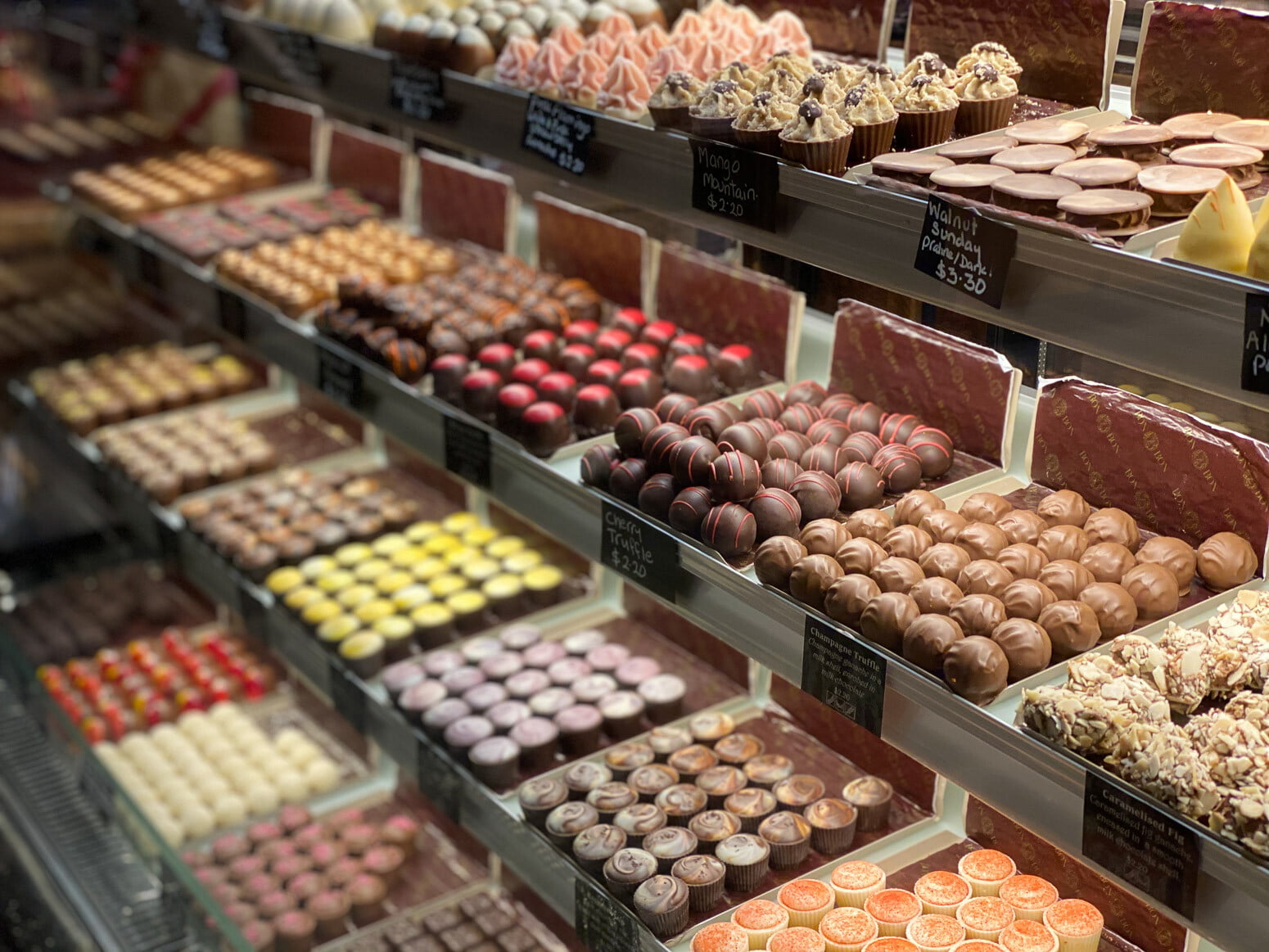 Grounded Pleasures
"We specialise in exquisite origin drinking chocolate, chai, vanilla, panela and marshmallows."
The name makes a lot more sense now.
All from Ballara, Victoria. A lovely cold place to enjoy a hot chocolate in the middle of the year.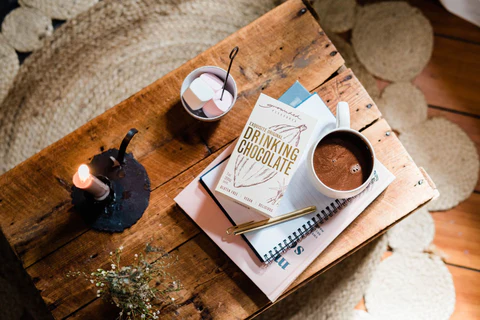 ---
Qualifying criteria (minor wiggle room available)
Made in Australia
Not owned by a big corporate: Mars, Cadbury, Nestle, etc.
Must make a product that could be found in the confectionary isle - chocolate, lollies, chips, soft drink etc.
Get a delightful dose of sugar and salt on The Junkees with Dave O'Neil and Kitty Flanagan on Apple Podcasts, Spotify, Google Podcasts or your favourite podcast app.
🤗
Support the podcasts you listen to on
Lenny.fm
---
Haigh's Chocolates
Hello chocolate frogs.
Junee Licorice and Chocolate
Licorice and Chocolate in Junee, NSW. A destination entry like a couple of others.
The idea kicked off in 1998 when an abandoned mill, built in 1935, was purchased and converted to make the sweet black stuff.
Kelly's Candy Co
Lizzy's Chocolates
We'll let Ingrid, Lizzy's daughter, tell you
"We've been going for 40 years this year and I'm a second generation chocolatier. Lizzy was my Mum.  I've supplied you with one of our most popular products, nougatine. It has a toffee nut crunch in the 3 different coloured chocolates.  Also a shot of some of our handmade chocolates."
Margaret River Chocolate Factory
Melba's Chocolates
One of the destination chocolate manufacturers, growing from humble beginnings in 1980s Adelaide.
"Melba's Chocolate Factory boasts five production rooms, and is home to iconic SA products like Traffic Lights, Inch Licorice and an assortment of chocolate and confectionery sweets."
Meltdown Artisan
Producing beautiful delicate chocolate with a big focus on transparency of the supply chain.
"The chocolate supply chain is one rife with problems—not just of sustainability, but also very real human issues, with many people being exploited and abused along the way. It's the mission of Meltdown to talk about these issues and to encourage mindful consumption, knowing where what you're eating is coming from and how it has been sourced."
Jen Lo creates the chocolate from her place in the Blue Mountains NSW.
Metiisto Chocolate
Metiisto is 'craft chocolate' or 'bean to bar' chocolate.
On the right below "is chocolate in our conche. it (chocolate) spends up to 96 hours in this machine to make the smoothest chocolate you can buy."
Monsieur Truffe
"Gianduja", image below, from Monsieur Truffe. Had not heard of it before but it sounds amazing - hazelnutty, super smooth and crumbly.
It was created in Italy when Napoleon was in charge, late 1700s.
Monsieur Truffe's chocolate range "incorporates beans from all over the world, roasted and conched perfectly to showcase their optimal tasting notes.
We're intrigued.
Nakamura
"When I was a girl my father returned from Paris to Tokyo bearing a gift of chocolates. Sharing them with family and friends was a joy I will never forget. I want others to have this experience: setting eyes on a beautiful box, opening it to marvel at the exquisite jewels within and then tasting wonderful flavours that give pure pleasure" - Chocolatier Nakamura
Noosa Chocolate Factory
They specialise in panning (chocolate coating) with their own blend dark dark dark chocolate.
AND do a Rocky Road that looks like a Jelly Tip Ice Cream Bar, or a Cherry Ripe slice. It's layered, rich and you can almost taste it when you see the picture.
Quirkey Cots
Apricots covered in chocolate. Very niche so this concept gets a lot of love from the people who make them.
From the About page:
"Quirkeycots are locally grown apricots, processed and packed by the Quirke family on their Orchards in Loxton, South Australia.
"The Quirke family began their dried fruit heritage in the Clare Valley over 100 years ago."
Hence the name?
Three generations have been growing and producing dried fruit in the sunny Riverland of South Australia.
Really Good Chocolate
The name sounds like Ron Swanson started the company but the chocolate and packaging looks like a tech company from California.
Started in lockdown - "Organic, vegan, and handmade in a little workshop in Coburg, Melbourne. It's Really Good Chocolate… we know you'll agree!
"Really Good Chocolate has grown from a hobby to a side-hustle to a fully-fledged chocolate business. In 2022 are growing our range to include more small-scale, directly-sourced cacao, and we continue to contribute monthly to the Leading Women's Fund as a way to directly support families in need."
Robern Menz, now Menz
Menz do dried fruit, FruChocs, Crown Mints, Violet Crumble and more.
We did not think there would be two dried apricot in chocolate products in this list but there definitely is.
Menz started in 1850 (!!!) making yo-yo biscuits.
Sticky
"What we do is so much more than the product, it's artisanal candy making presented theatrically" says David at Sticky Lollies.
Seriously check out their socials.
The Marshmallow Co
"Over 30 flavours of marshmallow." ***Heavy breathing
"Our original gourmet marshmallows were made to toast over a fire-pit in our backyard one Winters night."
Based in the Central Coast NSW but sending around Australia.
Walkers Candy Co
"Walkers Candy Co has always been a family owned business,  operating independently since 1982, with my husband Ray and I owning it since 2007, " says Lisa at Walkers Candy.
"We proudly support Australian farmers by using Australian grown raw ingredients where possible in our sugar candy."
Whistlers Chocolate
Loads of tradition and experience here.
"...making traditional chocolates and confectionery from recipes passed down from generation to generation. Whistler's is now Western Australia's oldest chocolate company."
Based in the Swan Valley, Western Australia.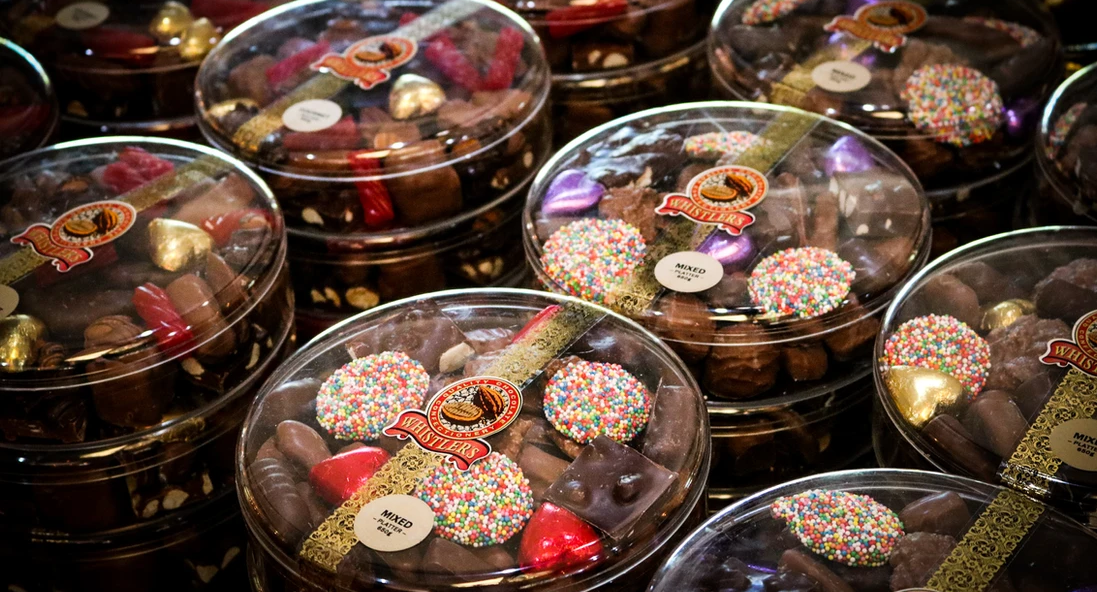 ---
Who have we missed?
Let us know - hi@nearly.com.au
Listen to The Junkees with Dave O'Neil and Kitty Flanagan on Apple Podcasts, Spotify, Google Podcasts or your favourite podcast app.
Support the podcasts you listen to
Check out Lenny.fm to create a unique bundle and support any podcast you'd like to. Only $4USD a month total and funds only go to shows making news eps.
Listen on Apple Podcasts? Subscribe to Nearly Media for $3.99 AUD a month and get ad-free episodes of Somehow Related and The Junkees.