Merry Christmas-spiders!
'Tis the season to get sweet and salty!
Subscribe The Junkees on Apple Podcasts or where you get your podcasts.
It's the big day!
Get a gift to do the customary exchange, or if you're reading this AFTER Christmas Day, enjoy a second dose of the Yuletide greetings!
What to drink? Lime & raspberry spiders - green and red!
A little bit of lame research from Kitty, back in the 1800s, when ice cream spiders came to be.
Okay, so there was a room that was invented by accident by a man who ran out of ice to put in a soft drink so he put ice cream in instead. But he denies that. He said that when he opened his soda fountain bar. His name is Robert -Someone-Green. I've forgotten his middle name, but something like Robert McCay Green. And he opened a soda fountain place and he wanted to offer something special to his customers on the opening day. So he reckons he came up with putting ice cream in the drinks but no one knows.
More reading about the origin story of the ice cream soda
MentalFloss.com - very on point with Kitty's account.
Even though Green usually gets the recognition, there are still two versions of his story. In one, Green was a vendor at an exhibition in Philadelphia in 1874, serving sweet cream sodas to customers. His stand was so popular that he ran out of sweet cream and was unable to purchase more on short notice. He was able to find ice cream, however, and figured it would be a good substitute once it melted. But customers were anxiously awaiting their sodas, and Green decided that scoops of ice cream would have to do. By the end of the exhibition, he was doing $400 a day in ice cream sodas.
The other story, a first-hand account that's likely more reliable, says that Green was simply trying to come up with a way to make his soda fountain stand out from others at the exhibition. He stumbled upon his ice cream soda idea while observing people enjoying ice cream with a glass of plain water at a local confectionery. Wondering why no one had ever thought to combine carbonated soda water with ice cream, Green came up with 16 soda combinations to serve with vanilla ice cream at the exhibition. After a shaky first day, word spread, and the ice cream soda became a hit.
Washington Post - stories are starting to line up!
Acting upon his spark of genius, Green substituted melted ice cream for sweet cream.
"The result was satisfactory," the inventor humbly wrote in his diary, "but people were slow to try the new novelty." The first day Green sold only $8 worth of ice-cream sodas, but by the time the exposition closed he was raking in $400 a day on the newfangled drink -- a good example of the power of word-of-mouth.
And there's an exchange of gifts.
For Kitty, from Dave (AKA Dave's partner Kieran)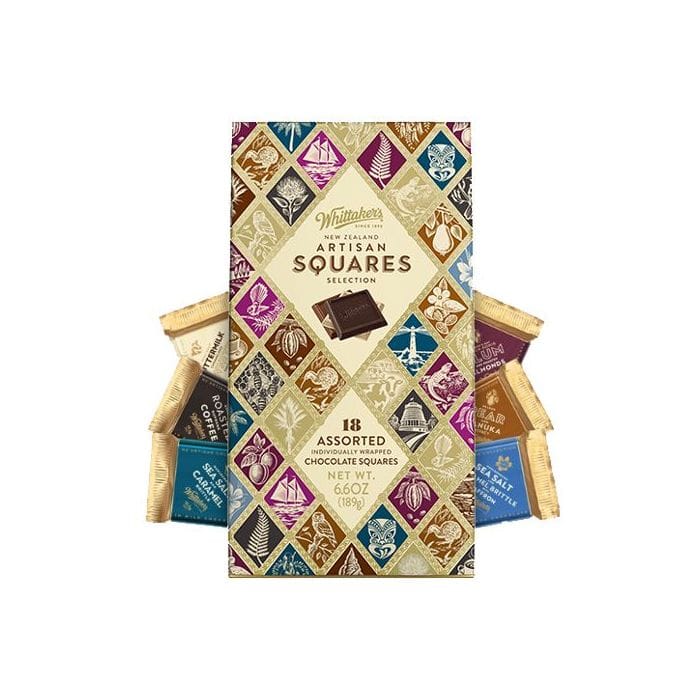 For Dave, from Kitty
Panettone, pear and chocolate flavour.
What can you do with panettone?
Plenty. Kitty knows.
If you've got one in your house this Christmas, here's what you do.
French Toast
First of all, you can slice it up and use it like you would do for French toast. Oh! Absolutely delicious. Make yourself an egg mix and then just dip your slice of panettone in that and then fry that up or you're going to be pretty happy with that as French toast.
Bread and butter pudding
The other thing you can do with it, slice it up, make bread and butter pudding with it. That's a really good.
Slice it up
Or, just you know, toast it and have it with your tea but you (Dave) don't drink hot drinks, but I often have it for breakfast on Christmas... if you were Glen butcher, as well he'd slather it with butter but I think panettones are basically half butter already.
And they last for ages, so don't get to enthusiastic about throwing it out the day after receiving it.
Merry Christmas!
---
Facebook Group for The Junkees is here - so many great photos!
Follow Kitty! Instagram / Facebook / YouTube
Follow Dave! Twitter / Facebook
Get in touch with a suggestion for Dave and Kitty - hi@nearly.com.au
---
Enjoying the podcast? Show you support!
Since 2017 we've been producing fantastic and free podcasts. We've minimised any advertising to make the listening experience as enjoyable as possible.
As the number of shows we publish has grown, so have the costs.
Show your support for this and other Nearly Media shows in any of the following ways.
Free
Subscribe to nearly.com.au for FREE. Access articles for all episodes and get updates to your inbox. Click the Subscribe button at the bottom right of your screen.
Share the show or this article on your social media account. Easy to do! Let your friends and family know what they're missing out on.
Paid
Subscribe to nearly.com.au for $3 AUD a month. All articles - episodes and anything else we can get you. All while knowing there's a great amount of appreciation coming from us to you. Only $1.05 a month - 65% OFF - for the first 6 months!
Listen on Apple Podcasts? Subscribe to the Nearly Media channel for $3.99 (depending on your country). Get ad-free eps, early release where possible. If you email us we'll also add you as a PAID member on nearly.com.au
Others
Direct deposit via PayID - npp@coinjar.com Reference - 100060511013701
BTC - 3KUai1XZX1kcanRFrkqkLQJHxTBrR2MfDG
ETH - 0x834858ae588ad41d653d93576ef8d39a8c9e7037