A handful of suggested Melbourne International Comedy Festival shows.
Take a chance and enjoy the safety of people you know and love from familiar podcasts.
Dave O'Neil - Best Hair in the Business
On until Sunday, 10 April
European Bier Café, 120 Exhibition St,Melbourne
Comedy legend Dave O'Neil returns in a brand-new show that is about so much more than his spectacular hair. It's also about his failing eyesight, partial deafness, sore teeth, bad skin... ok let's stick to the hair.
---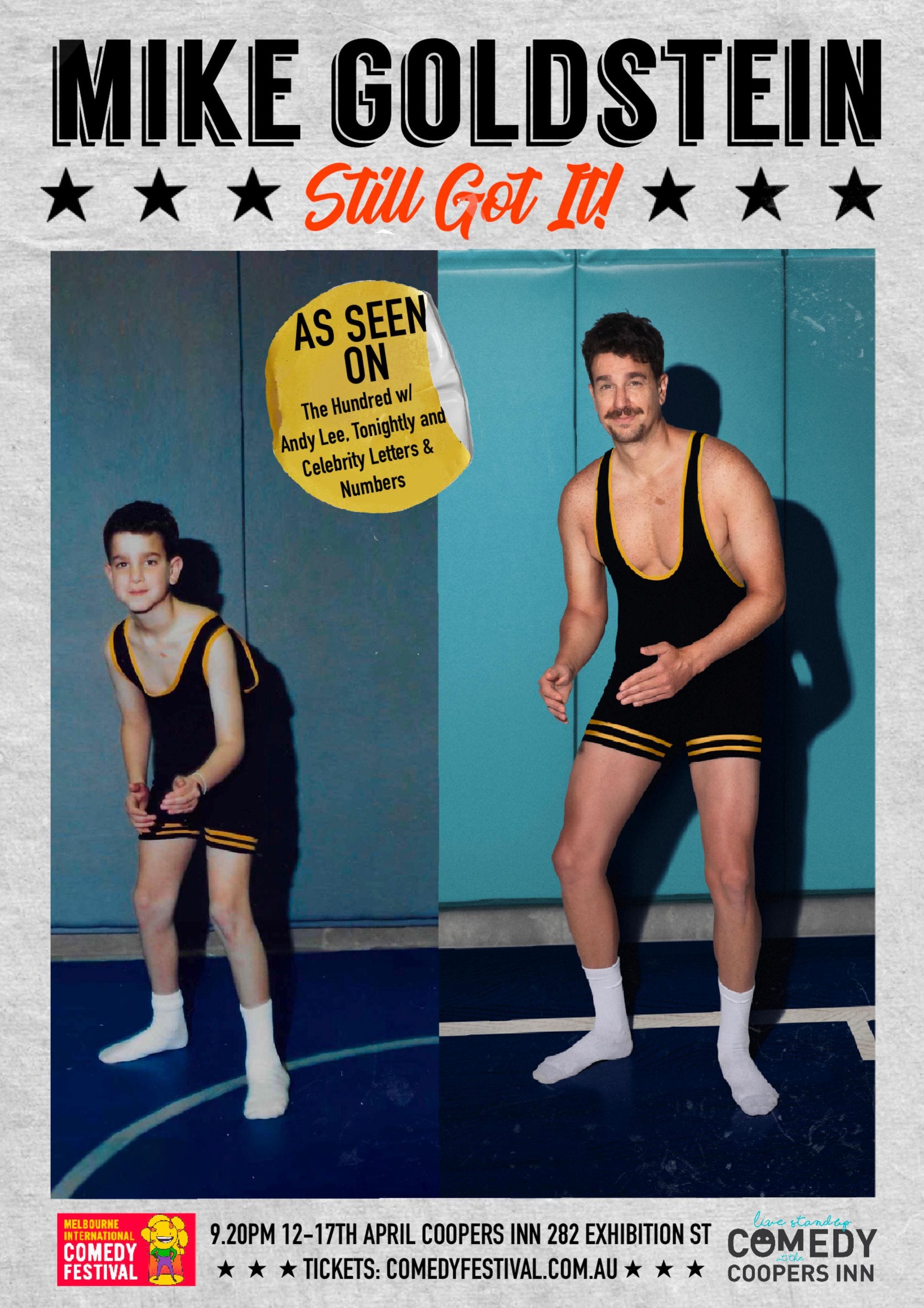 Mike Goldstein - Still Got It
On until Sunday 17 April
Coopers Inn, 282 Exhibition Street Melbourne
Previous gig: Host of The Phone Hacks and guest on The Debrief with Dave O'Neil
Fresh off season two of The Hundred with Andy Lee, Mike Goldstein brings a new hour of comedy to the 2022 Melbourne International Comedy Festival.
Mike has been a staple of the Australian stand-up scene for well over a decade and shows no signs of slowing down. He's one half of the very successful comedy podcast 'The Phone Hacks' and a seasoned performer with a lot to say. Come see what has all of Australia raving "He's no Hamish!" and "Why is this American on our TV every week?".
Safe to say, he's still got it! This is a fast-paced hour of comedy that will knock the sh*t right out of your ass.
---
Lawrence Mooney - Beauty
On until Sunday, 10 April
Athenaeum Theatre, 188 Collins St, Melbourne VIC 3000
Previous gig: Guest on The Debrief with Dave O'Neil
He's back with an encore of his hit new show having stepped out from behind Malcolm Turnbull and into the light of a brave new world. There's lots to get through, buy a ticket take the ride, it's going to be quite beautiful.
---
Ross Noble - On The Go
On until Sunday, 24 April
Athenaeum Theatre, 188 Collins St, Melbourne VIC 3000
Previous gig: Guest on Somehow Related with Glenn Robbins and Dave O'Neil
Science has proved laughter can induce a Zen-like state similar to meditation but can contemplation, reflection and self-discovery be achieved by thinking every and all the thoughts at once. Nobody knows or cares but let's hope so because Ross is always on the go and will be smashing ideas together in the pursuit of fun. When it happens you can be there. WARNING: Ross is not a scientist.
---
On suggestion from Dave and Glenn...
It's worth getting along to the variety shows.
You get a smorgesbord of acts, if it's not going so well you only have to wait a little bit before it's onto the next one, and you're likely to stumble on a new favourite.
Best of the Festival Comedy Superstars
On until 24 April
The Toff in Town, 2f/252 Swanston St, Melbourne
Best Of The Festival: Comedy Superstars brings you some of the very best comedy that Melbourne International Comedy Festival has to offer in one star-studded show!
Best of The Festival brings together the biggest International and Aussie stars for the biggest and best line-ups at the Fest!
Catch the biggest stars for a bargain, or find your new favourite comedian – it's the perfect way to kick off your evening!
---
Monday Night Comedy Club
4, 11, 18 April
The Toff in Town, 2f/252 Swanston St, Melbourne
The Monday Night Comedy Club brings some of the Festival's biggest stars together for the funniest way to kick off your week and cure that dreaded Monday-itis! Featuring a huge rotating line-up of som of the best comedians at the Festival each week, it'll have you heading into the week laughing with a massive show for a bargain price.
It's Monday night, who said it couldn't be hilarious?